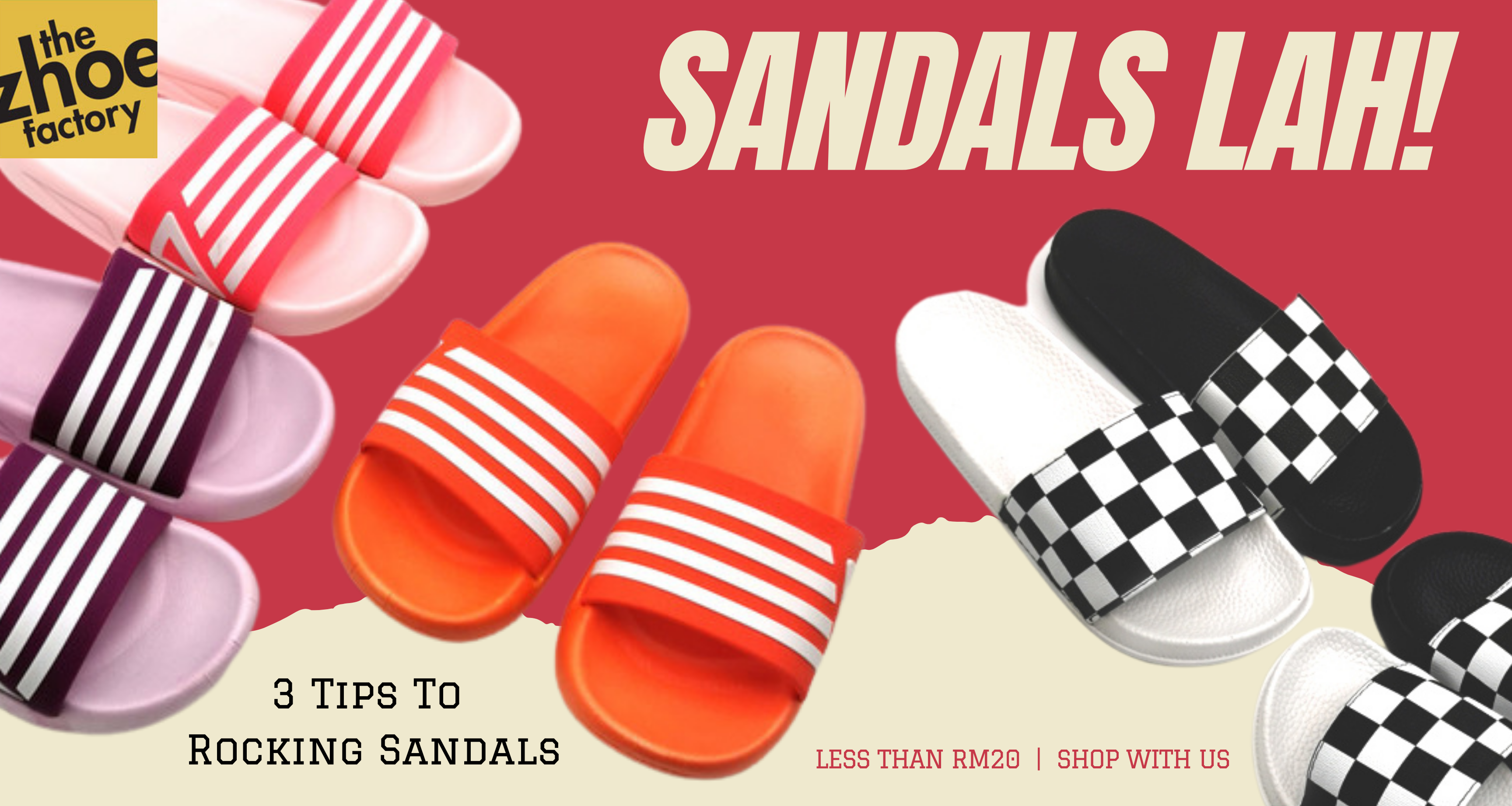 Yesterday marked the 64th Independence Day for Malaysia. Merdeka Malaysia. Although the celebration was not quite as warm and colourful as it usually is with fireworks in the sky and family and friends getting together, it was still a day of love for our country Malaysia.
One thing about being Malaysian, is how much we love comfort and style! Malaysians are known for rocking the simplest outfits and pulling off summer trends all season no matter where we go. Like our use for LAH, our go to answer when a friend asks "what shoes are you wearing?"
The Zhoe Factory is here to give you the best tips to make sure you rock those sandals lah! Whether it's wearing sandals on a short outing, to meet friends at the mall or go to a mamak for your Teh Tarik – Sandals lah! is our Malaysian way to go…
1. Make It Colorful
We love Summer because it's pretty much summer all year round in Malaysia. Summer weather means we can keep things colourful and fun almost all year round.
Sandals look great when paired with vibrant wide pants and even knee length shorts. Printed with fun shapes and patterns, these statement-making pants really make our sandals pop, and this outfit style is perfect for semi-casual and casual gatherings.
2. Staying Home
During the long lock-down through our Summer weather we have had a lot of work-from-home days. We're keeping it casual at home but we do not want to be harming our feet against the cold marble floors of some houses, or even wet tiles in the bathroom.
Our sandal variety has the perfect pair for indoor use, making sure you keep your family and friends happy, safe and healthy in the house.
3. Stay Cool
The variety of colours and designs of our every-day wear sandals match almost every outfit. The timeless colour choices match any man or womens needs. The materials are lightweight, coushony and versatile keeping our toes exposed in the in and out cutting, but protecting our feet well.