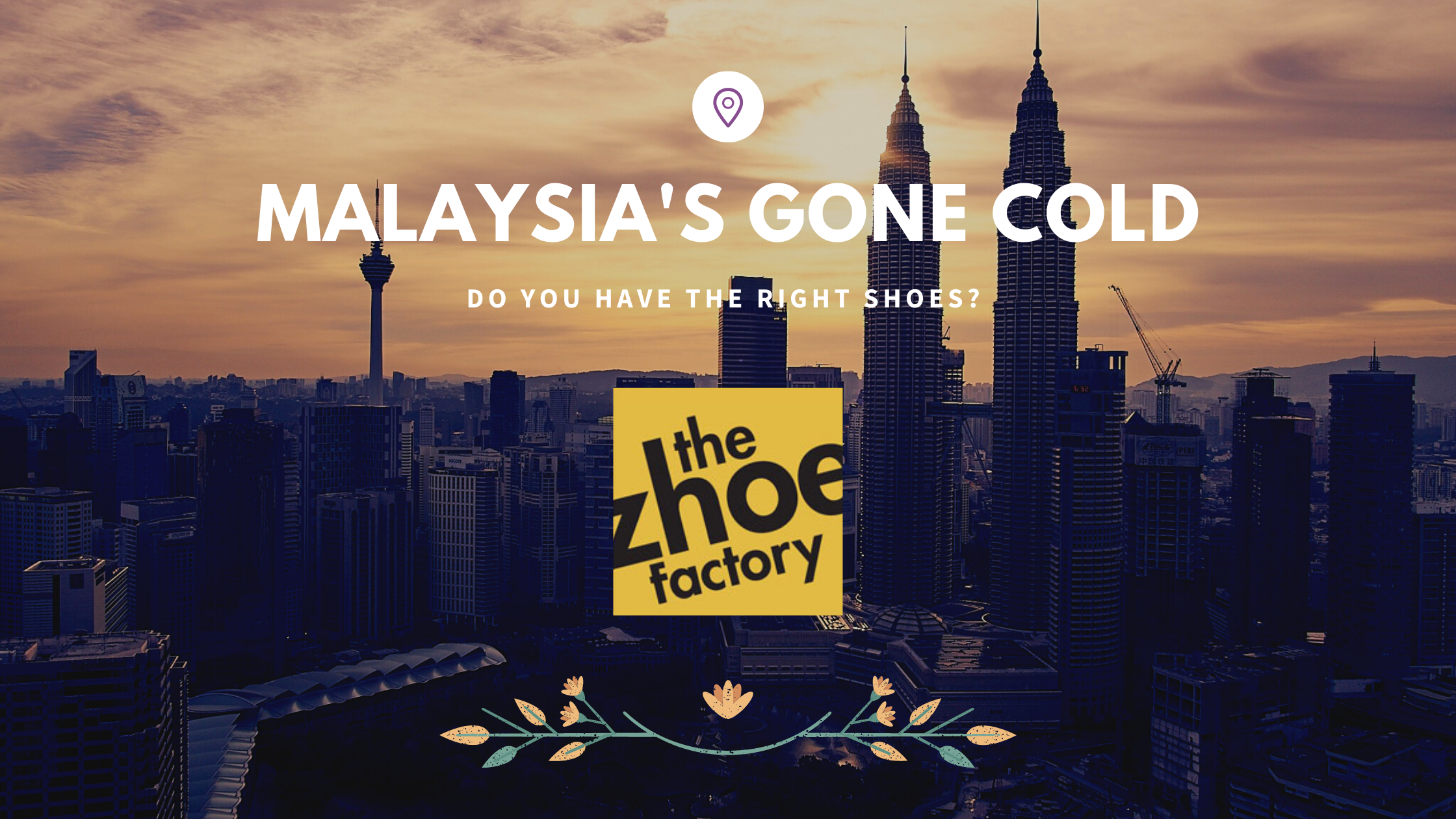 Malaysia has gone cold – reported 23 degrees
The Zhoe Factory is here to help with the right footwear for turbulent weather
Why is it so cold, Kuala Lumpur?
Most of us know that Malaysia's weather is tropical, meaning it is almost always humid, especially in the city of Kuala Lumpur. Yesterday, the news reported that Malaysia's temperature dropped to 23 degrees, making it almost feel like we were all living in the hilltops of Cameron Highlands.
The reason for this turbulent weather in Malaysia, is because Malaysia is reaching the Southwest monsoon season. The monsoon season in Asia brings gloomy clouds and foggy days, filled with rain and storms as we watch the coastal seas dance under the heavy winds.
A rare cloud-filled view of the Petronas Twin Towers was captured on camera too, indicating the low temperature at the Kuala Lumpur city centre. Reported Sin Chew Daily
Dressing correctly for the turbulent weather
As reported by the MetMalaysia, the recent temperature drop is due to prolong until mid september. This rain torrenting down in a split second, and the air cooler than usual, it's time we prepare our wardrobe to fit the turbulence in our weather.
Offices and eateries are opening up slowly after our long lockdown, with fully vaccinated people allowed to dine and be present on the premises of a lot of businesses, including night markets and malls.
Although extra layers and long sleeves may be useful, the last thing anyone needs is soaking their feet in a puddle of water, or getting caught running in the rain whilst wearing slippers!
London weather in Malaysia means London Fashion
Early this year men's fashion in London consisted of street wear that resembled rustic and working safety shoes as the new trend.
The footwear news captured trendy male models and celebrities wearing a mix of sneakers and safety shoes paired with casual and formal clothes making the entire outfit weather friendly and highly fashionable. The Zhoe Factory has its own selection of affordable Panamera safety shoes, sneakers for men and women and even heavy duty adjustable sandals to match almost every outfit and fight the turbulent weather in style.
If London can stay trendy on these gloomy days, we can count on The Zhoe Factory to provide the best quality to stylish alternatives to make sure you look absolutely killer at that function, on the way to work or even shopping around the newly opened malls and leisure spaces in Malaysia!