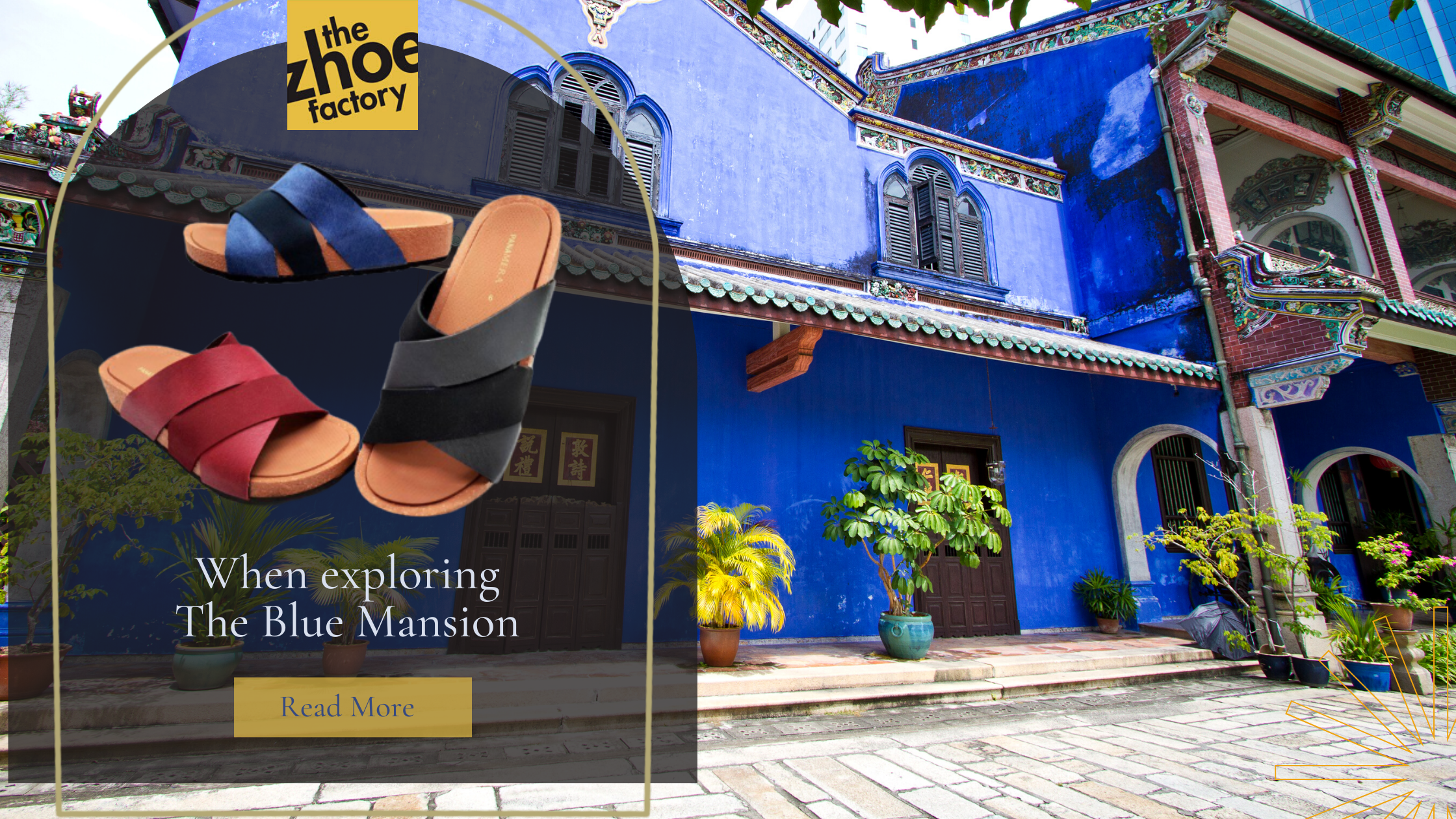 Exploring The Blue Mansion with The Right Shoes
The blue, eclectic building in Georgetown Penang is known as The Blue Mansion. It is the heritage building that truly helped place Georgetown, the city in Penang, on the map of places for a true historical experience.
The building used to be a home to the Cheong Fatt Tze family, a family of business who designed the house to symbolize his wealth and prosperity with details of this lineage showcased on the original building and the restoration.
Built in the late 1800's, and today it is a heritage hotel on Penang island that is filled with illustrious history, ancient heirlooms and is a pillar to GeorgeTowns history.
Walking around the building you will find the most instagrammable scene and settings to take those fancy photos, and lifestyle loveable images against the intricate design of the interior. To properly explore the heights and sights of the building, you need to be delicate and take note of the small doorways and delicate rooms of the heritage blue mansion.
However, with the instramable desire to do many photo sessions within the heritage hotels 18 styles of hotel rooms, the indigo hotel and a lovely swimming pool area, all of which is framed by gorgeous open air courtyards – sandals are a go to footwear to properly explore all areas of this feng shui designed building.
Exploring The Building of The Blue Mansion
Exploring the Cheong Fatt Tze Blue Mansion, you will want to look stylish, comfortable and have access to the luxurious features that this travel destination offers you. Panamera comfortable casual sandals come in three main colours, red, blue and black, all of which have an off-tone stripe that add an element of elegance to the sandals.
The Zhoe Factory offers an affordable selection to ensure you are stylish at an affordable price and you are able to match the standards of The Blue Mansion, making each step memorable, and each picture the best.