Member Sign-Up & Login Step-by-Step Guide
Step 1 
Select the icon at the top page of the right corner.

Step 2 
Select "Sign up" as a new member.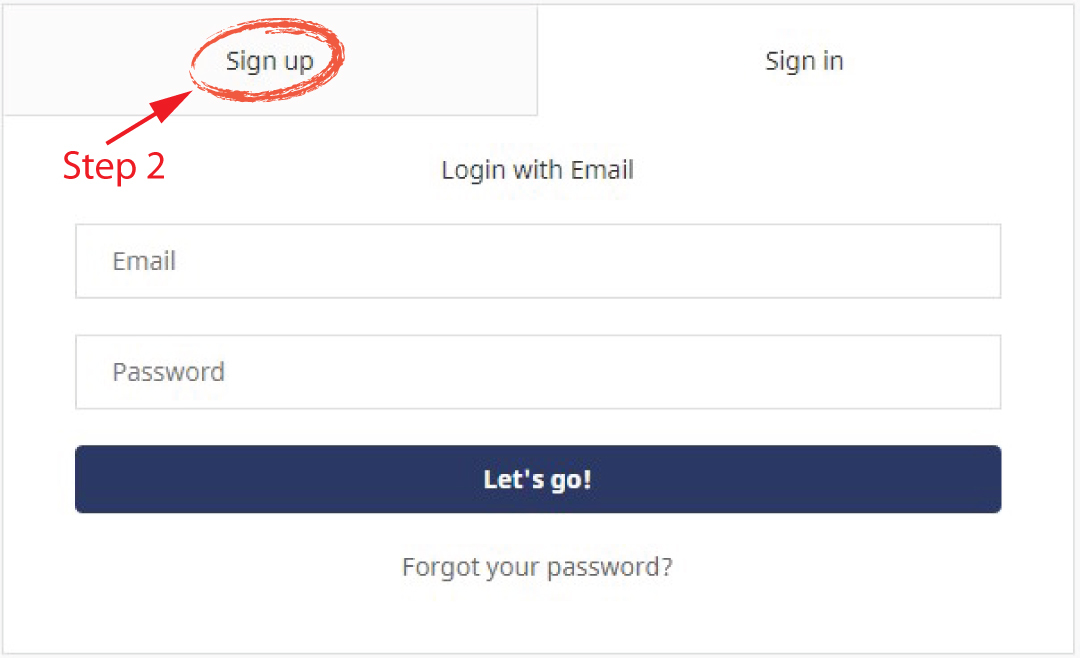 Step 3, Step 4 & Step 5
Fill in your info accordingly.
Step 6  
Read our shop's "Terms & Conditions" then tick the select box.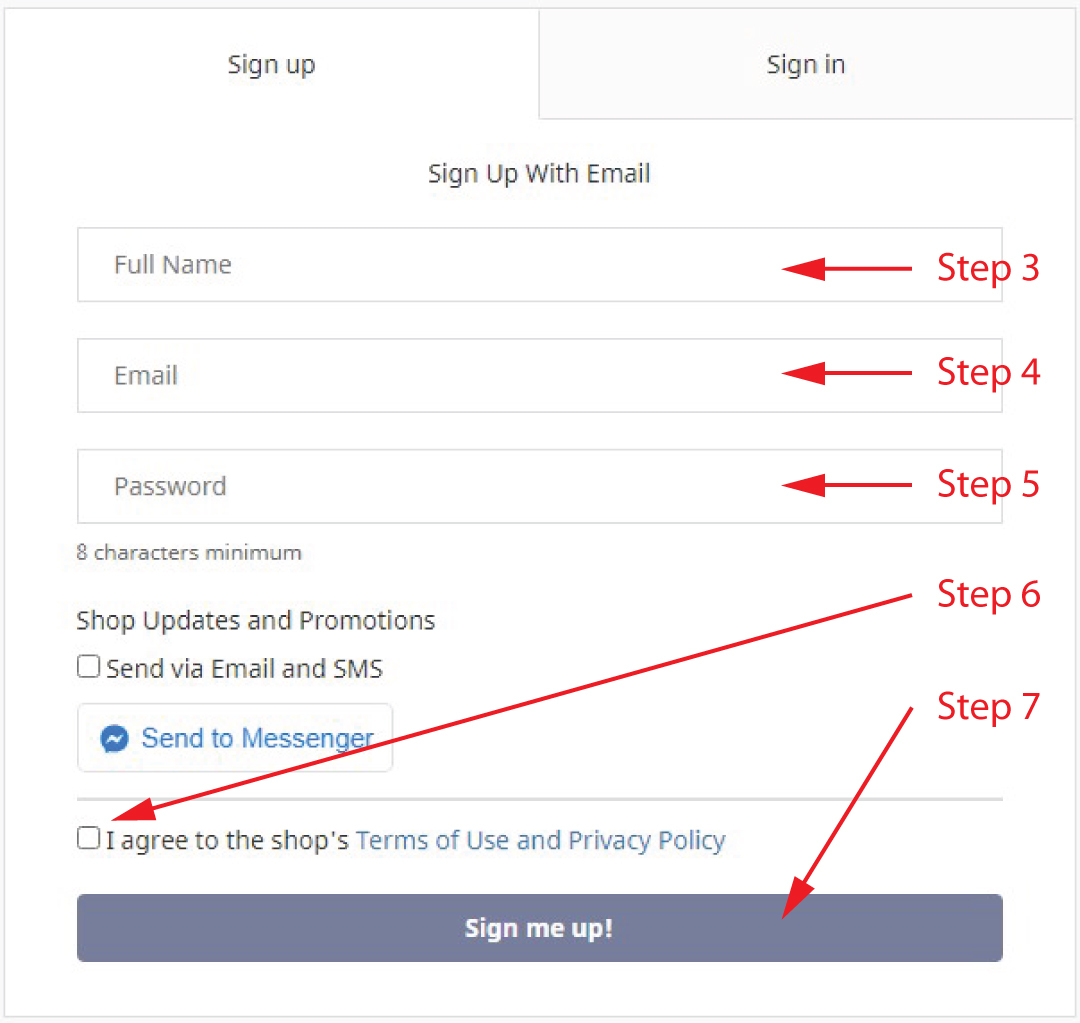 Congratulation and Welcome to The Zhoe Factory Online Shop.

(You would received our welcome email.)
Step 8
Select the login icon again to check your profile information.

Step 9
 Your info should look like photos as below.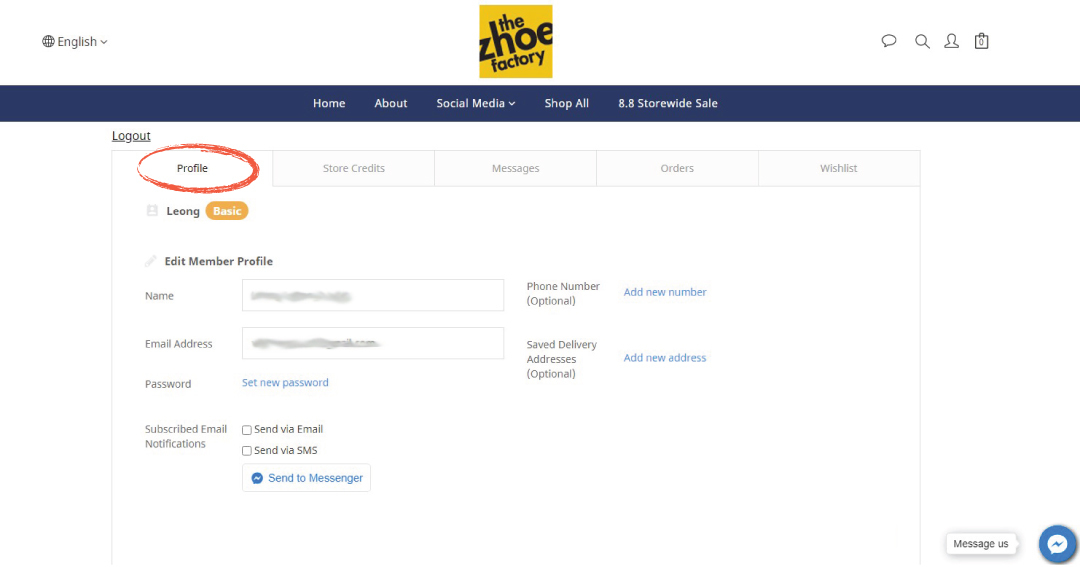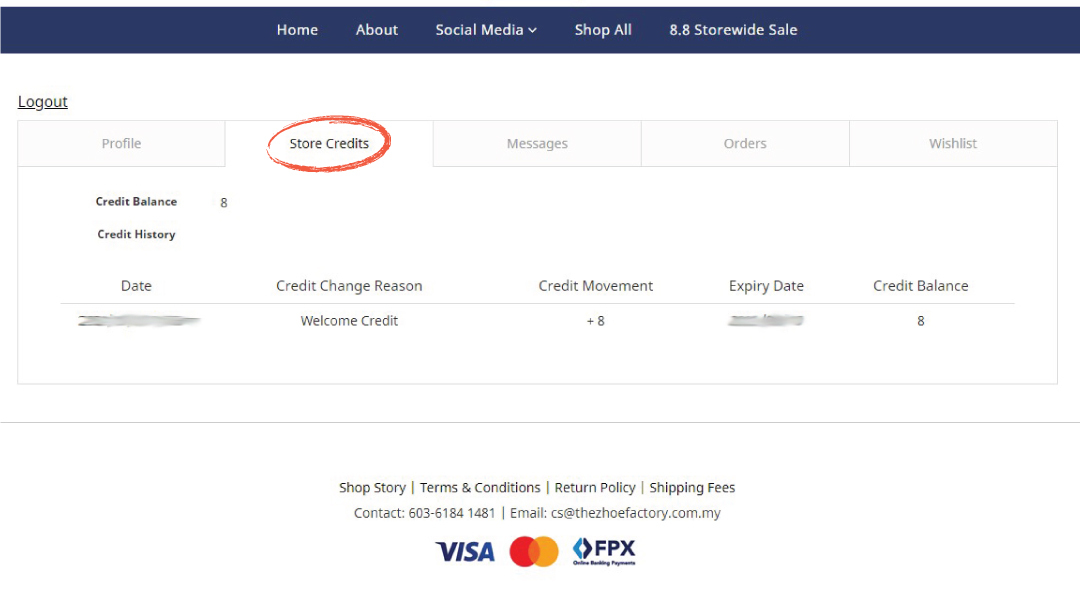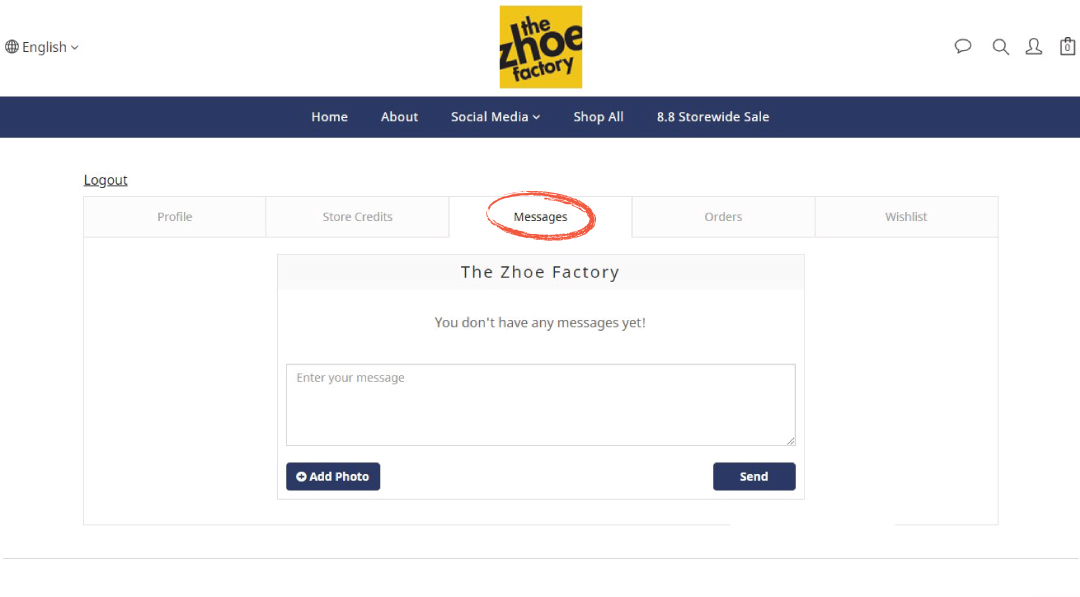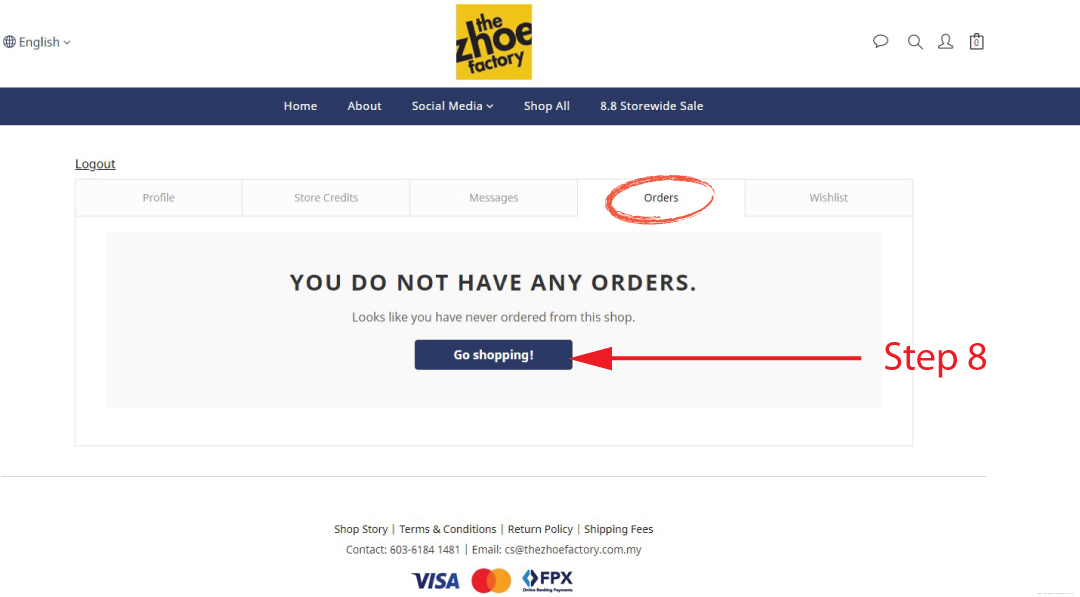 Final step
  Happy shopping.